Last Saturday night during the Italy v England match I tweeted.
Natal weather update. Gone from raining cats and dogs to raining big Saint Bernards. Now I know what Noah went through. #WorldCup2014

— Athas Zafiris (@ArtSapphire) June 14, 2014
For the punters gathered at the my local churrascaria (steak house) on Ponte Negra Beach, Natal, it resulted in a minor inconvenience.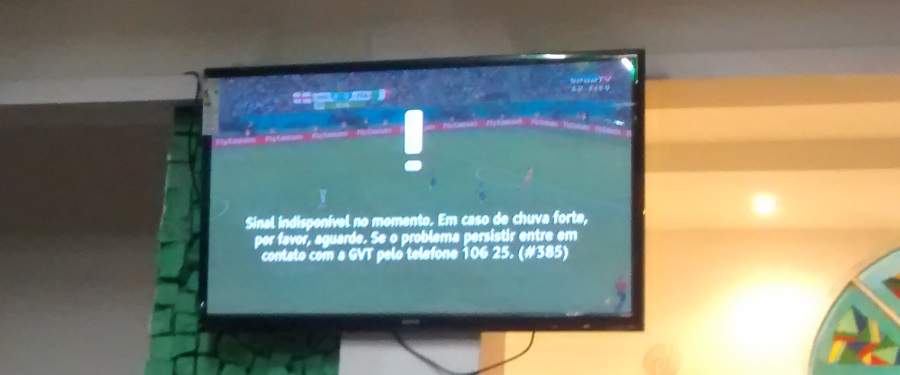 But bad things happen when a month's worth of rain falls in only two days in Brazil.
Ten kilometres north of us a very different, much more serious scenario, was playing out.
A drone sent up over the Mae Luiz neighbourhood captured some remarkable images of the devastation.
Thankfully, the rain abated and normal service resumed on Ponte Negra Beach.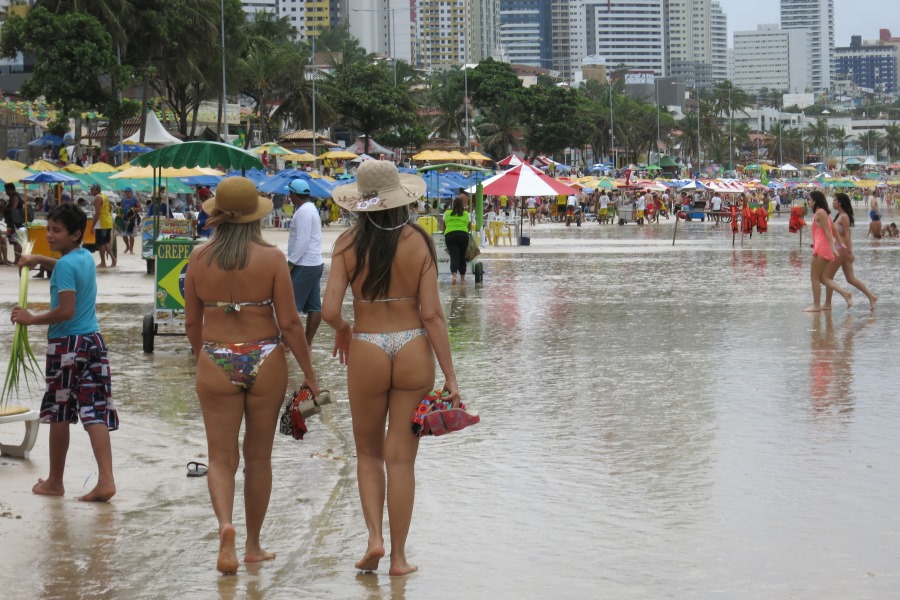 Normal service, in this instance, also means the local proclivity of middle aged women to find another use for dental floss.
I had to drag myself away from this urban beach scene of cheeks & cheeky back heels.
I had a game to catch. Ghana versus the good ol' U.S of A.
With the local bus drivers on strike again, getting to the Arena das Dunas becomes problematic. I ended up bunking a ride in a taxi with a Peruvian. With traffic at a standstill, our driver dived into the backstreets to find a quicker route. In the traffic chaos, many Americans decided to make the seven kilometre walk to the Arena das Dunas from Ponte Negra.
Considering their god-fearing nature it probably felt like a football pilgrimage and when they arrived at the temple it certainly must have felt that way.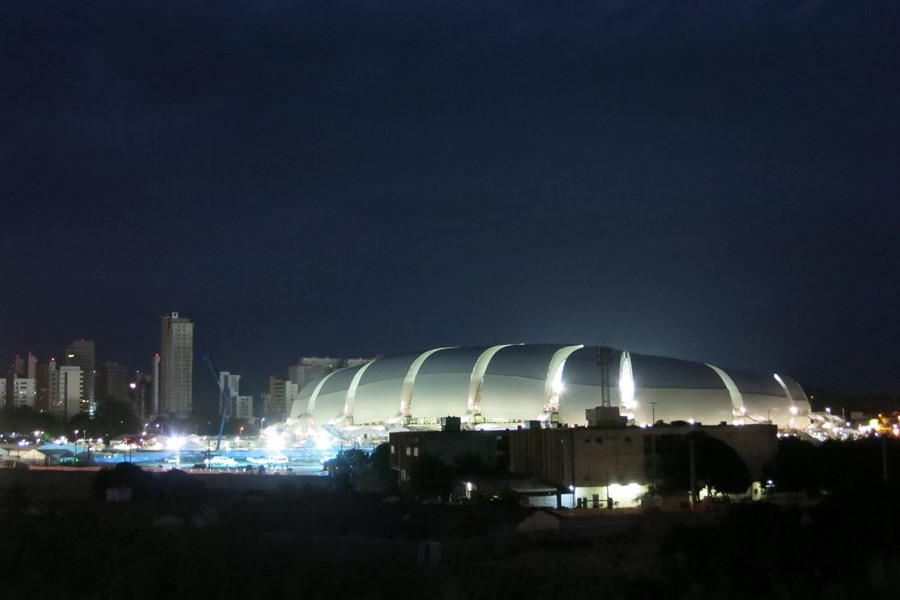 Full-time footballer, part-time rapper, Clint Dempsey opens the scoring for the Yanks after 32 seconds.
I BELIEVE THAT WE WILL WIN! I BELIEVE THAT WE WILL WIN! I BELIEVE THAT WE WILL WIN!
The Yanks start chanting…and I think to myself how only the Yanks could come up with such a chant.
Meanwhile, the Ghanaians are building up a head of steam on the terraces in what will become a 90 minutes tour de force of propulsive afro-beats. A balmy night with a perfect soundtrack. Unfortunately, their heroes on the pitch could not get into the same rhythm and ended the first half looking more Blackburn Rovers than Black Stars.
The Black Stars have been the Yanks bogey team at the World Cup. Two matches, two defeats. Surely, this will be the night when they turn it around. The Yanks park the Greyhound Bus inviting the improved Black Stars in the second half to attack at will.
I BELIEVE THAT WE WILL WIN! I BELIEVE THAT WE WILL WIN! I BELIEVE THAT WE WILL WIN!
American faith was being tested. Even they knew an equaliser was inevitable and it finally came with well worked move from the Black Stars. The Greyhound Bus finally punctured.
But football's capricious nature is best exemplified in the set piece. With the Black Stars seemingly headed for another comeback victory, in what is fast becoming the comeback World Cup, John Brooks intervenes with his head from a corner to score a famous winner for the Yanks.
Deliverance.
I BELIEVE THAT WE WILL WIN! I BELIEVE THAT WE WILL WIN! I BELIEVE THAT WE WILL WIN!
They won.