Friday, June 20, 5.00am
Uruguay 2 England 1
Wake up at 4:57am which is sensational timing, and have a Wagon Wheel to celebrate, the jack-of-all-trades-master-of-none concoction of chocolate, biscuit, 'jam' and marshmallow somehow becoming far greater than the sum of its parts; but if the English national team thinks that they can use that as an omen, then they are mistaken, for football is not a biscuit, the weakest link always ready to be exposed and when you're England you have so many weak links it's a wonder the whole thing manages to stay together for as long as it does. So despite being in this game as much as England is in any game against any half-reputable opponent, Suarez manages to lose the attention of four defenders simultaneously – and fuck you George Orwell, it's my choice not yours on whether I want to use the Latin word over the Anglo-Saxon, especially as it fits with the general theme here – and connects with a delightful Cavani cross, craning his neck just so to steer the ball out of Joe Hart's reach, and then just for fun Uruguay decide they're not so much interested in trying to score again, coercing the game into a foul and stoppage riddled mess until Rooney gets tenth World Cup match lucky and equalises after some fortuitous play on the right. The match now level again, Uruguay decide that enough is enough, and start venturing forward once more, and again look like the team most likely to score, and they do, and it's Suarez again with the winning goal with the most British of efforts, a long ball from the keeper slipping off Steven Gerrard's head and straight to Suarez who has so much time that he can't miss, he won't miss, he doesn't miss. Martin Tyler begins to outwardly and obviously rationalise and bargain with another impending premature English World Cup exit, by falling into the trap of playing hypothetical mathematics: if this result goes with that result and England do this they (we) can still make it. Not that there's anything wrong with that, as Ante Jukic has pointed out, but the slipping of the professional mask provides an insight into a different Tyler than the one we are told by many Australian soccer fans exists, especially those who admonish Craig Foster for his parochialism and use Tyler as his counterpoint, neither acknowledging Tyler the Woking fan's ability to be human, nor the way Foster's moaning, yelling, whistling, encouraging, exasperated style is actually part of an established Aussie sporting commentary continuum; Foster being the Australian soccer variant of John Newcombe extolling the virtues of an Australian Wimbledon wildcard's odd good shot, or the Channel Nine cricket commentary booth filled with ex-players and mates of the current squad, or any Australian Olympic Games coverage ever where every Aussie competitor has a heart the size of Phar Lap. But back to England, who at this stage of the tournament have only their own inadequate selves to blame, not referee mistakes, not opposition cheating, not missed penalties – and who have the undeserved fortune of still being a chance at the time of writing to qualify for the next round, and bow out there instead.

Friday, June 20, 8.00am
Japan 0 Greece 0
By both accidental and deliberate manipulation of the facts of my existence, I am this close to being exactly the kind of Greek I want to be; a product of the Diaspora with little connection to any official part of it. So at best my feelings these days, or let's be honest perhaps the last fifteen years or so, for the Greek national team are of benign ambivalence, though I admit it wasn't always this way. Back in 1993, when Greece beat Russia 1-0 at home to qualify for USA '94 and the stadium lit up like an old-fashioned fire hazard Christmas tree, I was ecstatic; when they crashed and burned at next year's World Cup thanks to a cocaine-inspired Diego Maradona, a super Bulgarian side, and a decent Nigeria, I was shattered. But that was the high point of my love affair with Greek football of all kinds (as distinct from Greek-Australian football), those pre-pay television and widespread internet days when it took real commitment to follow a national team of minimal relevance and perennial obscurity, where broadcasts would have to be heard on static-filled radios, results and analysis filtered through via Neos Kosmos, and replays of Greek league matches watched on dodgy videos from Greek-owned video rental stores. Any and all pretense to take interest in such things, by nominally supporting PAOK (and to a much lesser extent Panserraikos, the main team representing my dad's home province) were always a sham, done for the sake of ritual and inclusiveness. But soon enough I was so off the bandwagon that when Euro 2004 came along I felt close to nothing – and while being right in the middle of a probably undiagnosed depression caused by having failed at the one thing I was supposedly good at didn't help – the nationalist bug that I had been infected by, and which had caused me to spew forth adolescent rants on the NSL at Carlton SC fan Jud the Blue on the original SBS soccer forums under the name Hellatzis circa 1999/2000 had long gone. To prove my point, and in spite of the Heavy Sleeper title of this column, if I'd cared enough I would have made an effort to either stay up or wake up for Greece's first game at this World Cup, an unlucky or incompetent depending on who you ask 3-0 loss to Colombia. But to the game at hand, which Japan will dominate against an at first largely incoherent Greece, and then later one which finds its narrow groove again only after having its captain Katsouranis sent off in the first half, and therefore justifiably sitting back and absorbing attack after attack from the Japanese, while launching mostly anaemic counter-attacks in return. The person who said that Asian sides can't finish may have been right after all, as Japan fail to put away their good chances, but even before that they mostly fail at even getting the proper passes in to set up decent shots in the first place. At the end of all that, while I'm eating substandard commercial pastizzi and drinking substandard orange juice, neither Greece nor Japan are out of the running for a second round place, despite having managed only one point each so far, and having scored just one goal between them, the momentum of the thrilling opening week starting to wane. Being dependent on other Greeks to make sense of what Greece is doing in this tournament has only made things more confusing – is the squad's apparent indifference to success a canny ploy of some sort? Is the Greek national character obliged to only pull its finger out when things are at their lowest point? Maybe I'll try and watch their game against Ivory Coast.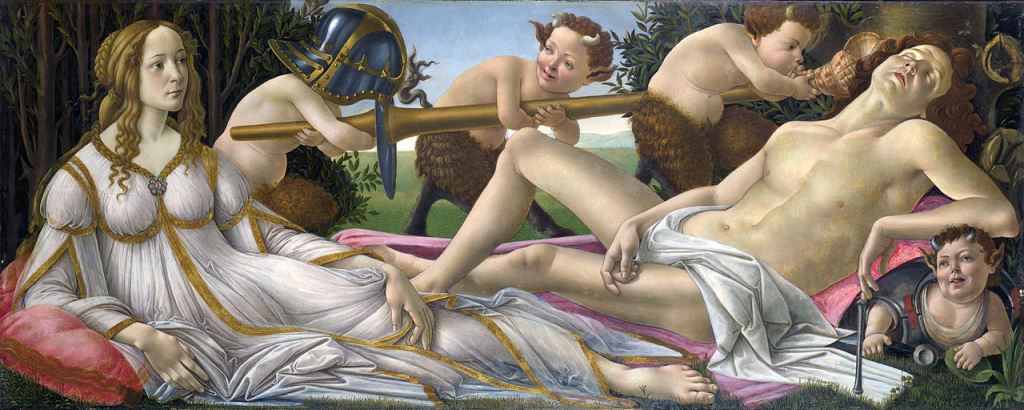 Saturday, June 21, 2.00am
Italy 0 Costa Rica 1
Get up at 2:53am, and one choc ripple biscuit later I feel that I'm getting better at this business. I find that Costa Rica are 1-0 up against Italy and this serves to reinforce the fact that no one knows what's going to happen even if we have a reasonable idea of what we think should happen; but the important thing to note here is that most of us aren't getting paid to make such predictions, so to paraphrase Ari from Christos Tsiolkas' Loaded, punditry is a scam, a bullshit, a piece of crock. Where are the visible signs of consequences for getting it wrong? They're nowhere to be found, of course, and maybe we need an annual or biennial or triennial audit of pundits across every field, sporting, political, entertainment, set up league tables with relegation and promotion so we can keep track of who's reliable and who isn't. A player performs badly, he's a chance to get benched or sacked; a government minister cocks up enough times and it's off to the backbench, maybe, or they'll at least get an editorial cartoon or sketch on The Roast highlighting their idiocy; if I put money on black and it comes up red I lose my wager. If a pundit gets it wrong, it's off to a commercial break, off to the next newspaper column with only rival ideological armies in the comments section baiting each other almost indefinitely, like the Arm and Core factions in Total Annihilation, a 4,000 year long war which laid waste to an entire galaxy. Then again, why should they be singled out when the FIFA rankings system is still in use? Italy start the second half looking unlike Italy, they're rushing and it doesn't suit them, and soon stop, but Costa Rica manage to hold their own, and Italy can only manage a couple of long range shots on target, spending the rest of the match putting in dud crosses. Costa Rica hold on for the win, qualifying for the next round, knocking out England, setting up Italy vs Uruguay as a playoff for the second round, and retaining for a few days longer the Unofficial Football World Champions title they took off Uruguay last week. A reasonably productive afternoon's work.

Saturday, June 21, 5.00am
Switzerland 2 France 5
In the quiet time between the end of the previous game, with nothing to watch except NASCAR, the bad music the kids are listening to these days and which is not as good as the music I was listening to when I was their age, and the deepening crisis in Iraq courtesy of Al Jazeera, there are also other noises which come into play. Pipes start rattling, fridges are buzzing, clocks are ticking and the next arrival at Tullamarine threatens to peel off a few more tiles from the top of our roof. Apart from Switzerland's Steve Von Bergen getting his cheek smashed in with potential permanent damage to his left eye – and as someone with a non-functioning left eye thanks to a winning ticket in the genetic lottery, I seriously hope he's OK – nothing of note happened. Then the Swiss didn't man up Giroud from a corner and so he opened the scoring, and the team in red must have forgotten to take their recommended daily dose of chlorophyll because 66 seconds later they were down 2-0. The Swiss missed a glorious chance at their own end, coughed up a penalty which the French butchered twice, but it wasn't long before France scored its third goal, a sequence of play which looked like it came straight out of Sensible Soccer; a corner at one end cleared quickly and turned into a counter-attack, with a long ball to a loose winger with acres of space ahead of him, and a pass to the back post for the easy tap in. The French add a couple more after half-time, and to reinforce the point that no pundit, whether former Socceroo and Sydney Croatia talking head or early morning armchair expert, knows what's going to happen, the old man says that the Swiss won't score, and ends up in Pim Verbeek territory when the Swiss score twice towards the end of the game. I suppose I can excuse my dad, because he wouldn't be familiar with the poet John Forbes' line that 'rich cakes, finance and guest workers sustain the Swiss', and as such the sons of immigrants – who have scored all of the Helvetians' goals so far this tournament – were always a chance of at least getting their team on the board. But instead of all of these things which I've just mentioned, let's all give a round of applause to the referee – who the commentator told us owns three supermarkets, but neglected to mention his hair studio – who decided he wanted to be a part of this contest as well, and blew the final whistle just before Benzema scored what should have been France's sixth goal.

 Saturday, June 21, 8.00am
Honduras 1 Ecuador 2
All things considered, this was the worst game of the tournament if you wanted to watch football that was competent. The passing was frantic and erratic, like the opening ten minutes of a Victorian State League 1 match, before everyone tires. The shooting was wild, and the defending unstructured and mediocre. But at least it was exciting, with both teams looking to attack, and with an Ecuadorian dominated crowd who created a magnificent atmosphere, sounding like they were pleased to be there, living every moment of the match to the fullest. Honduras' Carlo Costly, who'd been chewing something brilliantly blue in his mouth for the entire game – I couldn't tell if was chewing gum or a fishing lure it was so lurid – opened the scoring when a lucky deflection fell his way, and smashing a low hard shot that skimmed above the surface, and perhaps Honduras, who had never won a World Cup finals match were about to break their duck. Enter Enner Valencia, who capitalised on the sleepy Honduran defence soon after Costly's goal, sidling in at the back post for an easy tap in. Late in the game, Valencia scored the winner, a header from another over-elaborate set piece routine, which ended up being rather simple – cross comes in, defender who's been holding attacker down beforehand lets go; attacker jumps, heads the ball, and scores.