Monday, June 16, 2.00am
France 3 Honduras 0
The clock shows one thirty something AM, and there's a decision to be made, and unfortunately for the Swiss and Ecuadorians, the decision is more sleep. Later, the clock shows six twenty something AM, and unusually for me, I decide to stay in bed for another ten minutes – probably because of this hollowed out feeling due to South's great run to start the season coming to a crashing halt has now infected me on a much deeper level than I should have let it, and is threatening to manifest itself as generic existential malaise. Once I get up, the signs of recovery from said malaise are nowhere to be found, as what could have become any one of a number of nutritious or at the very least appropriate breakfast options becomes the rest of the big bag of plain corn chips that was sitting on top of the microwave and the remainder of a bottle of Pepsi. A breakfast of champions it isn't, but Honduras are already 2-0 down, and the big H on their chests only serves to remind me of Hakoah, unaware as I am until I hit Twitter that one of France's goals was adjudicated on the basis of goal line technology. As Tony Martin once opined on the old Martin/Molloy show, the future is here, and it's not here for a haircut. Benzema makes it 3-0 with a powerfully hit shot from a tight angle, and as the old man makes the obvious statement that France's side seems to be entirely African – a comment made in Greek, and which therefore loses some sort of cultural-linguistic contextual nuance and probably appears more racist than it actually is, perhaps a situation Scott Chipperfield can empathise with – I wonder, is Benzema African or European? Is the French national team African or European? The answer seems to be dependent on how well they're doing, which when one thinks about it, is not much different to what Mark Philippoussis and Bernard Tomic have had to go through, including the complicating fact that both the sometimes Australian tennis players and sometimes French footballers come across as complete knobs a lot of the time.
Monday, June 16, 8.00am
Argentina 2 Bosnia Herzegovina 1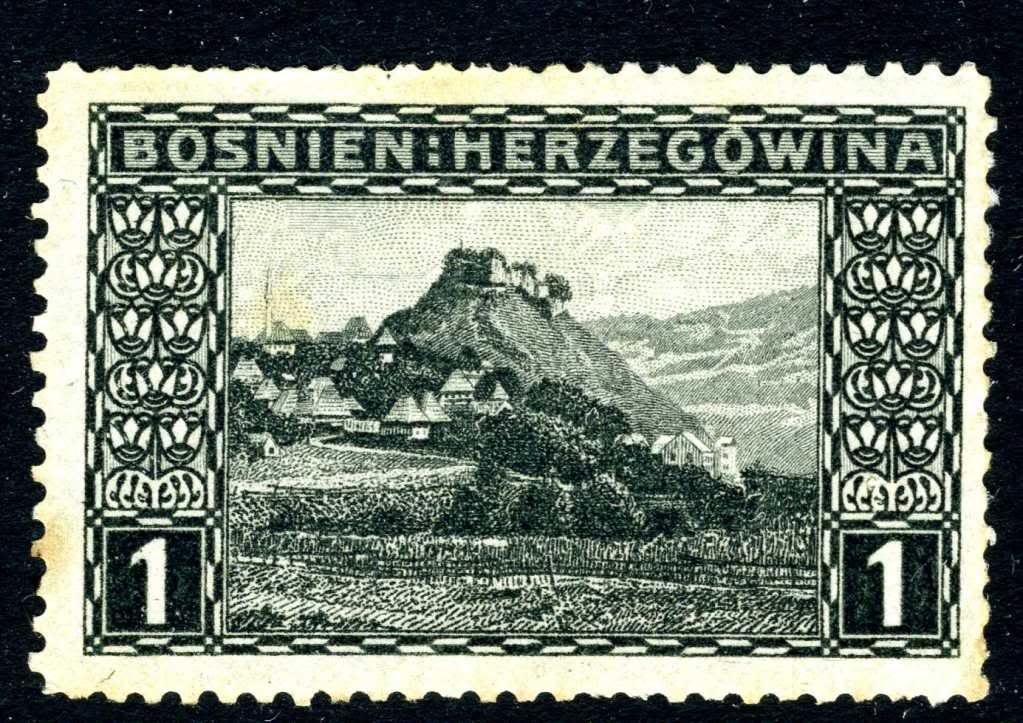 Who are the Bosnians? A few years ago I was in a compulsory class during my honours year, with a woman who wanted to conduct research on people from that contested area who rejected pretty much any ethno-nationalist label that the world wanted to foist on them – not Croatian, not Serbian and certainly not Bosnian, especially if their Bosnianess was dictated solely due to their being Muslim. I never found out what happened to that woman or her research, but it almost seems fitting that the badge on the chest on the team in royal blue is of a map; maps being of the utmost importance in this region, and in this case perhaps the only way of establishing who and what this team represents, as a sort of reconstituted Yugoslavia for the 21st century. I don't know if ethnic and religious affiliations have an effect on squad selection, but the solution as to how to divide and sort out the mess of the break up of Yugoslavia could almost have come from a 1920s (or 1950s, or even early 2000s) Australian soccer administrator – here's your district, and here's who you're going to play for. And just to make sure we're not picking on only one side of this ledger, the Argentines – or is that Argentineans? – are also on the sport and politics bandwagon. In the stands at the end where Messi will score his wonderful goal, there's a banner quite obviously making a point about Islas Malvinas; clockwise from there, in the bottom deck above a sponsor board, every time the ball goes into camera shot, a group of Argentinean fans will unfurl a banner asking for justice for Nicolas Pacheco, a Racing Club fan allegedly killed by barrabravas who also supported Racing Club. It's easy to ask for politics to stay away from sport and vice versa, but it is the way it is. Thank goodness then that there was a game at hand, one of the most anticipated at this tournament for its political dimension but also for what Argentina and Lionel Messi in particular would produce. It took just minutes for Messi to make his mark, when his free kick from out wide flicked an Argentine head and ended up hitting an unsighted and unready BiH defender, and ending up in the back of the net. From then on the Bosnians more than held their own, dominated even, but their eagerness became urgency which became missed chance after missed chance. Argentina made it 2-0 midway during the second half when Messi, who was having an ineffectual game apart from his free kick, decided that now was the time to play a one-two with a teammate, skip past a couple of defenders and shoot into the bottom corner. The game fell into a lull after that, until Bosnia and Herzegovina pulled one back with five minutes to play but they were, like so many teams already at this tournament, visibly spent by this stage, typified by a fluffed cross on the byline. Maybe if they'd scored 15 minutes earlier, things would have turned out differently. Now, the only question left unanswered is, who exactly are the Herzegovinans?
Tuesday, June 17, 2.00am
Germany 4 Portugal 0
I wake at 3:15am and, unlike yesterday, decide to make a fist of watching the rest of the early game between a genuine heavyweight and a perennially flighty but always interesting contender. Boiling hot water and lack of sleep could be a dangerous combination, but I manage to pour the water into my Brian Griffin mug (it was part of a birthday gift, I swear) and over my Aldi 'Diplomat' brand peppermint tea bag – is the tea drunk by diplomats really that much better than what us plebs get? – without doing myself any damage. Sadly, by the time I get there, both the game and Portugal are done like a dinner. In my semi-comatose state all I can really recall from this game are the following things: that the game was played at near walking pace; that Müller scored a tap in, after some seriously slack defending further up the attacking chain; that Portugal's jersey design is an absolute shocker; Angela Merkel having a great time; and that Cristiano Ronaldo's almost despicable petulance is a necessary part of his brilliance as a player. Even at 4-0 down he takes his free kicks with his familiar stance, he still bullies and cajoles the ref, and looks like the only Portuguese player out there who cares. Maybe Pepe cared, too, but if he did he had a strange way of showing it.
June 17, Tuesday, 5.00am
Iran 0 Nigeria 0
You learn things at 4:00am that you probably wouldn't learn at any other time of day. Even non-athletes can get athlete's foot. Lisa Ling has been diagnosed with ADD. In addition to the unemployed, insomniacs are JAG's other key target audience. This set of non-stick pans doesn't have these specific chemical compounds that may cause birth defects. Jesus loves you. This game starts off with a flurry of action, all at Nigeria's end, but they do nothing with that early dominance, and soon the game devolves into what it had threatened to do from even before the tournament had begun – and to make matters worse, as every game before this had provided thrills of one kind or another, the pressure to live up to the stellar standard of entertainment on offer so far this World Cup becomes too much, and this game and the two teams in it collapse under the weight of that expectation. A half sleep then takes over me while I'm on the couch, eyes closed but sound still penetrating, eyes wrenched open whenever the commentator's voice hints at some sort of excitement which inevitably fizzles out into nothing. I start to flirt with slipping into sleep, and I become aware that I've actually started dreaming about the game on the television and even about the internet discussions that aren't taking place about this game because everyone else is rightfully asleep, and yet remarkably the dream game is no better than the real one. Some sense of measurable alertness is regained towards the end of the match, which probably had little to do with the contest at hand but more to do with my natural body clock getting ready for Virginia Trioli and Michael Rowland to segue from po-faced discussions on the chaos in Iraq to naturalistic banter about the merits of Game of Thrones. The match ends 0-0, and I think to myself, I could have stayed up for the Late Late Show last night instead of doing this, but this event only comes around once every four years, and Craig Ferguson has, wait, only six months to go as host! Dammit!
Tuesday, June 17, 8.00am
Ghana 1 USA 2
My garlic bread is still in the oven, Joe Biden is late for the game and so it appears are the Ghanaians – even though they've actually kicked off the game – because Clint Dempsey is able to waltz through the left hand side without too much trouble and opens the scoring for the US after just 32 seconds. What a relief after the horror of the previous game. The Black Stars soon work their way through to almost complete dominance, helped in part by a cascade of injuries to the Americans: a hamstring to Altidore, a hamstring for Besler, and most notably perhaps, a broken nose to Dempsey from a Lee/Norris/Van Damme-esque kick to the face, though he manages to play out the game. The Ghanaians' dominance is underlined late in the first half by one of the more idiotic comments of the World Cup so far by Gary Bloom. But first, a quick history lesson. Many years ago I had a mate who, like me, was a Sega loyalist in the days when you were either for Sega, or you were for Nintendo; you could not be both. None of this modern day hedging your bets business of owning one of each, or not caring because you could get most of the games on both consoles anyway. Now this friend was such a Sega loyalist, that he had a Master System, a Mega Drive, a Sega Saturn and even a Dreamcast. That's right kids, the Dreamcast was a real thing and not just a funny word on the front of Arsenal's tops back when they used to win things on a regular basis. Now, my mate, who has since lost his marbles, become a vegan, started drinking, and liquidated his stock of consoles, games and DVDs in order to, I think, find some bird in Vietnam or China, was never a soccer fan, and in the long run that probably sundered our friendship as much as anything else, but he had a soccer game on the Saturn that I played once, and all I can remember about it apart from how terrible it was, as were most soccer video games of the time if we're honest, was Gary Bloom doing the commentary, and the rudimentary programming of the time seeing a guy get fouled inside the centre circle or parts thereof, and Gary Bloom would burst out with something along the lines of 'they're appealing for a penalty'. All of which is an incredibly long-winded way of getting to my point, that it may not have been a programming error after all, because about 43 minutes into this game Bloom says that if someone walked into this ground at this moment, and didn't know the score, they would assume that Ghana was in front, which is such a moronic statement on so many levels, but principally because a) if they just walked into the stadium, they would have little idea of who had been dominating anything and b) there's probably a ton of electronic scoreboards at the ground to tell them that the US were in front. Anyway, Ghana were all over the US, but credit to the Americans they also defended well. In the second half Ghana kept pressing and it was surely only a matter of time, but the equalising goal was nowhere to be found, and now seems to be the perfect time to digress into another piece of ancient soccer lore. Within the infamous and often libellous 'Australian Soccer: This Is Your Life' list, there is a pearl of wisdom which transcends all barriers of language, culture, race, creed, gender, sexual preference, and even whether Kit Kats are best eaten half melted or straight out of the fridge. Item no. 141 out of 167 recounts Joe Biskic's 'all time great comment', and surely the most basic instruction, nay, clear cut of football manifestos: PUT BALL IN GOAL. Eventually, and perhaps against all expectations Ghana actually do this, and they do it with style, with a killer backheel by Gyan the likes of which has not been seen since Viduka's backheel against Uruguay in 2005, followed up by a powerful swerving shot by Ayew which moves away from Tim Howard in the US goal. It is at this point, though late in the game, that one can see only Ghana being able to extract maximum points from this contest, but then the US win a corner and Ghana neglect to defend the guy in front, who misses the ball, but also the guy at the back, some guy called John Brooks Jr, who doesn't, and who duly nods it home. They hold on to win, and all of a sudden those eye-catching red strips become a little less garish, and take one step closer to becoming iconic.